Enrolment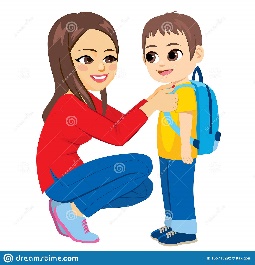 Enrolment for September 2022

If your child's birthday falls between 2nd July 2018 and 1st July 2019, they are eligible for nursery education. Applications open on Monday 10th January at Noon and must be in by Noon on Friday 28th January 2022.
We admit children for only one year, that in which they turn four, as our school is always oversubscibed and no 'penultimate' places are usually available.
All applications on made online and the portal is open throughout the dates above. Go to www. eani.org.uk (Education Authority) and follow the links to Admissions─>Applying for a school place ─>Pre School Admissions
Helpline = 0289598 5595
Check our criteria on line to make sure that all relevant information is submitted on line. FAILURE TO SUBMIT SUPPORTING EVIDENCE MAY RESULT IN YOUR CHILD NOT GAINING A PLACE.
The Board of Governors can only offer places on the information that we have been given.
Please contact the school or leave a message only if more information is required, any day after 2.00p.m or Tuesday/Wednesday mornings. Check out our website to gain an idea about what we get up do and the value of nursery education. A free prospectus is available from the school. Do have a look at our virtual tour , our photos and our records of play in the outdoor environment. These will all give you an idea of the excellent opportunities for learning that your child well experience!
Looking forward to receiving your application!
The Grove Nursery School, Ballynahone Crescent, Armagh BT60 1EE | Phone: 028 3752 4644